A Michelin-starred restaurant between art and tradition
It is in a recently renewed decor to make room for a talented team that Rosmadec Le Moulin regained its Michelin star at the beginning of 2021. The first Michelin-starred restaurant in Finistère in 1933, Rosmadec Le Moulin in Pont-Aven continues to write its history, as delicious as it is refined.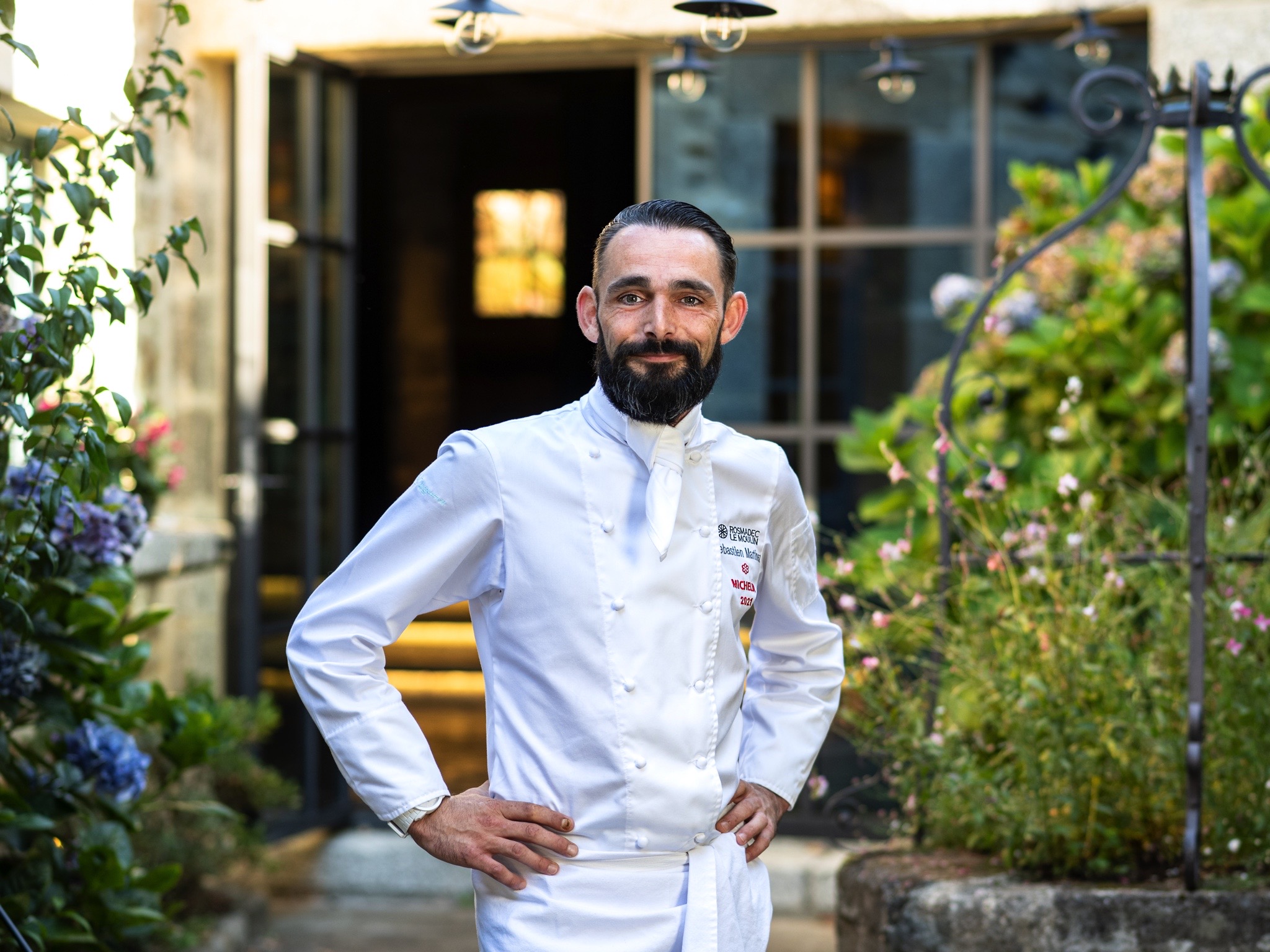 Sebastien Martinez, the gastronomic painter of Brittany
Sébastien Martinez is generous, he is a passionate person who loves art, nature, Brittany, and local products. His plates tell this story, that of his return to Finistère, his encounter with Pont-Aven, and his respect for the past of Rosmadec Le Moulin, of which he is fond.
Like an artist, the chef pays attention to detail, with sensitivity and finesse, he gives color and texture to gourmet dishes. Together with three-starred chef Christian Le Squer, they designed the new menu for Rosmadec Le Moulin.
Creative and refined Breton cuisine
Originally from Brittany, Sébastien Martinez worked in the kitchens of the greatest French restaurants, including the Grande Cascade, the Pavillon Ledoyen, and the Cinq at George-V, before returning to Brittany. His cuisine echoes the creativity of the painters of Pont-Aven. His dishes, refined, colorful, and generous, are an ode to Cornouaille. The flavors of the sea and the land are highlighted, and from appetizers to desserts, the chef's offerings are always seasonal.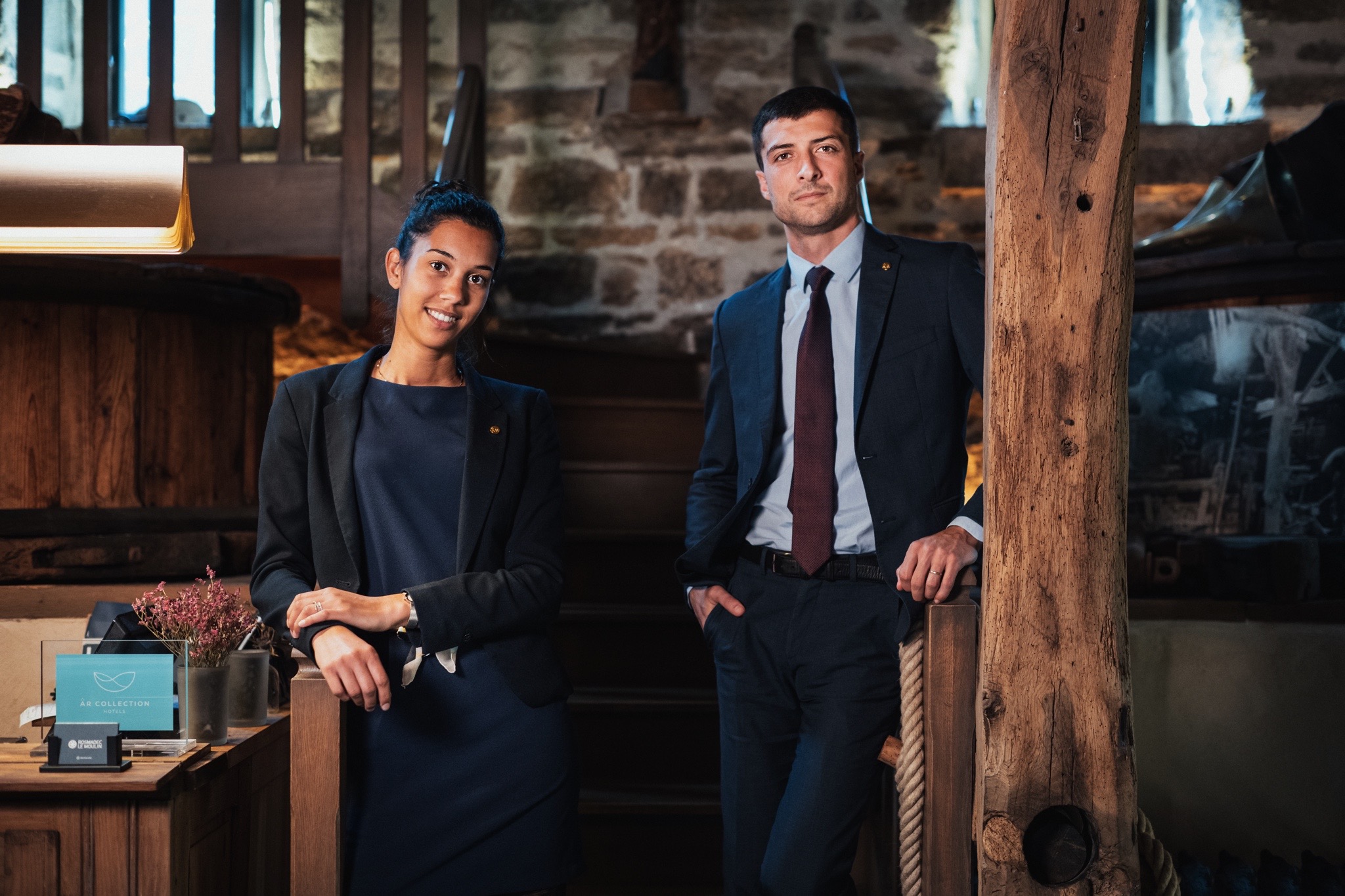 Manon and Pierre-François Memain, passion and elegance
The new directors, Manon and Pierre-François Memain, fell in love with the charming village of Pont-Aven. Today, they tirelessly meet with younger generations to transmit an idea of hospitality and service based on excellence. Passionate about gastronomy and oenology, driven by a deep desire to please and a taste for hospitality, their good mood is contagious. The couple appreciates the historical dimension of the place, the oldest starred restaurant in Brittany, and wishes to perpetuate the traditional spirit of this beautiful family house.
Romantic restaurant in the City of Painters
Rosmadec Le Moulin, a 15th century mill, lulled by the gentle waves of the Aven, was first a flour mill before becoming an artist's workshop, then a creperie and a gourmet restaurant. A renowned table in Finistère, ROSMADEC LE MOULIN earned its first Michelin star in 1933 and regained it in 2021 with a new team and after a makeover. The carefully decorated interior offers various ambiences. The dining room, mezzanine, lounge, glass roof, and terrace have a romantic charm that invites serenity. Rosmadec Le Moulin is a jewel.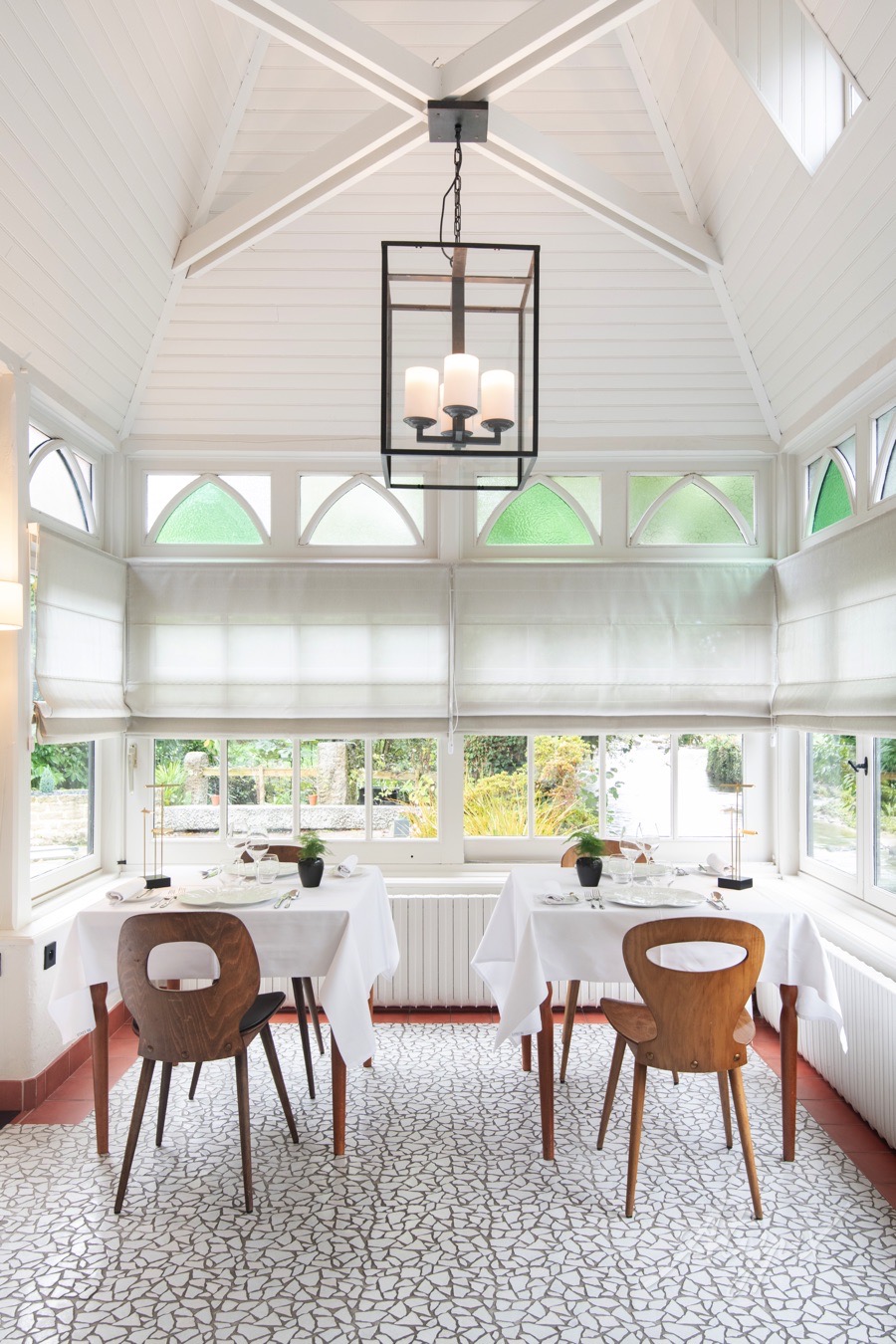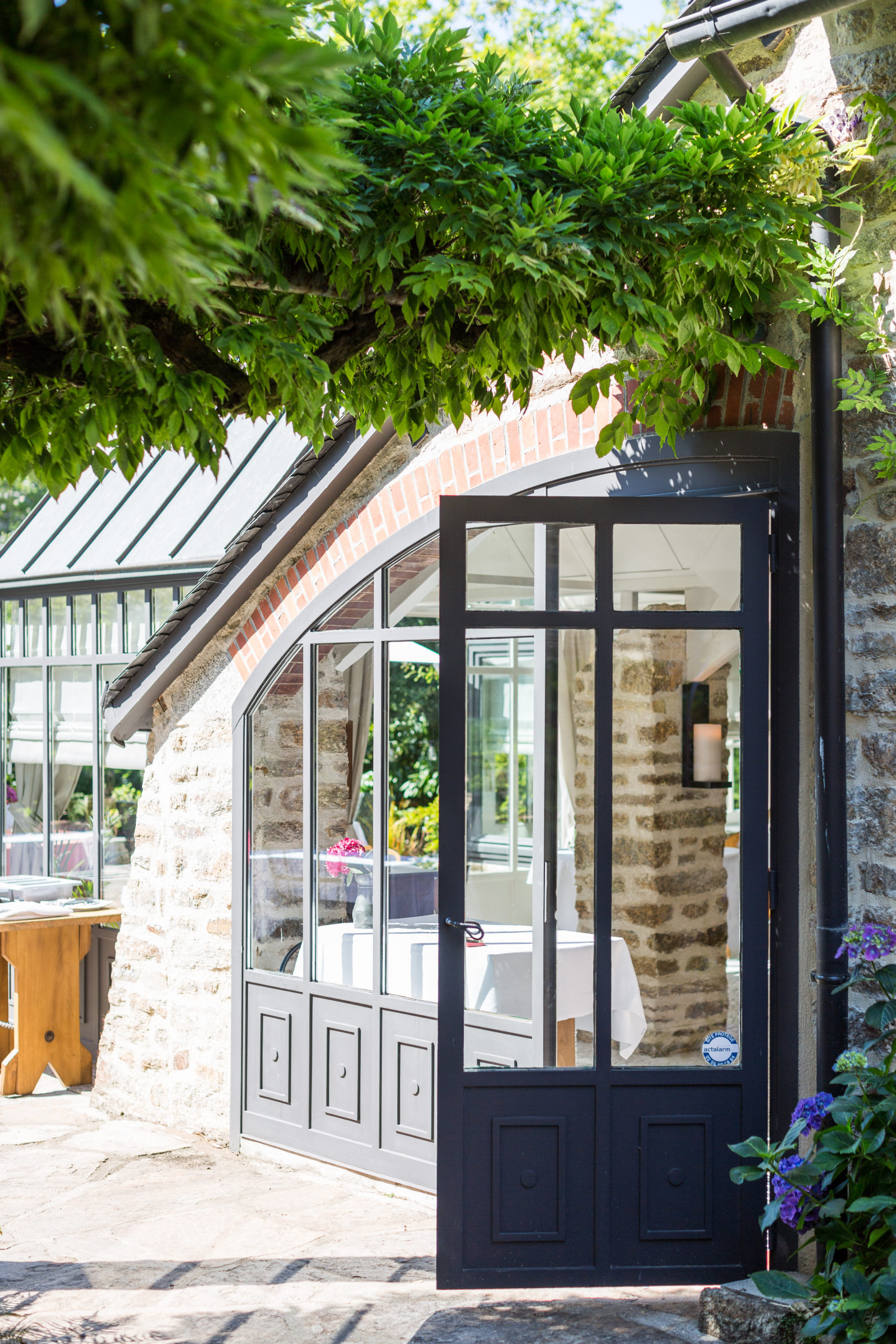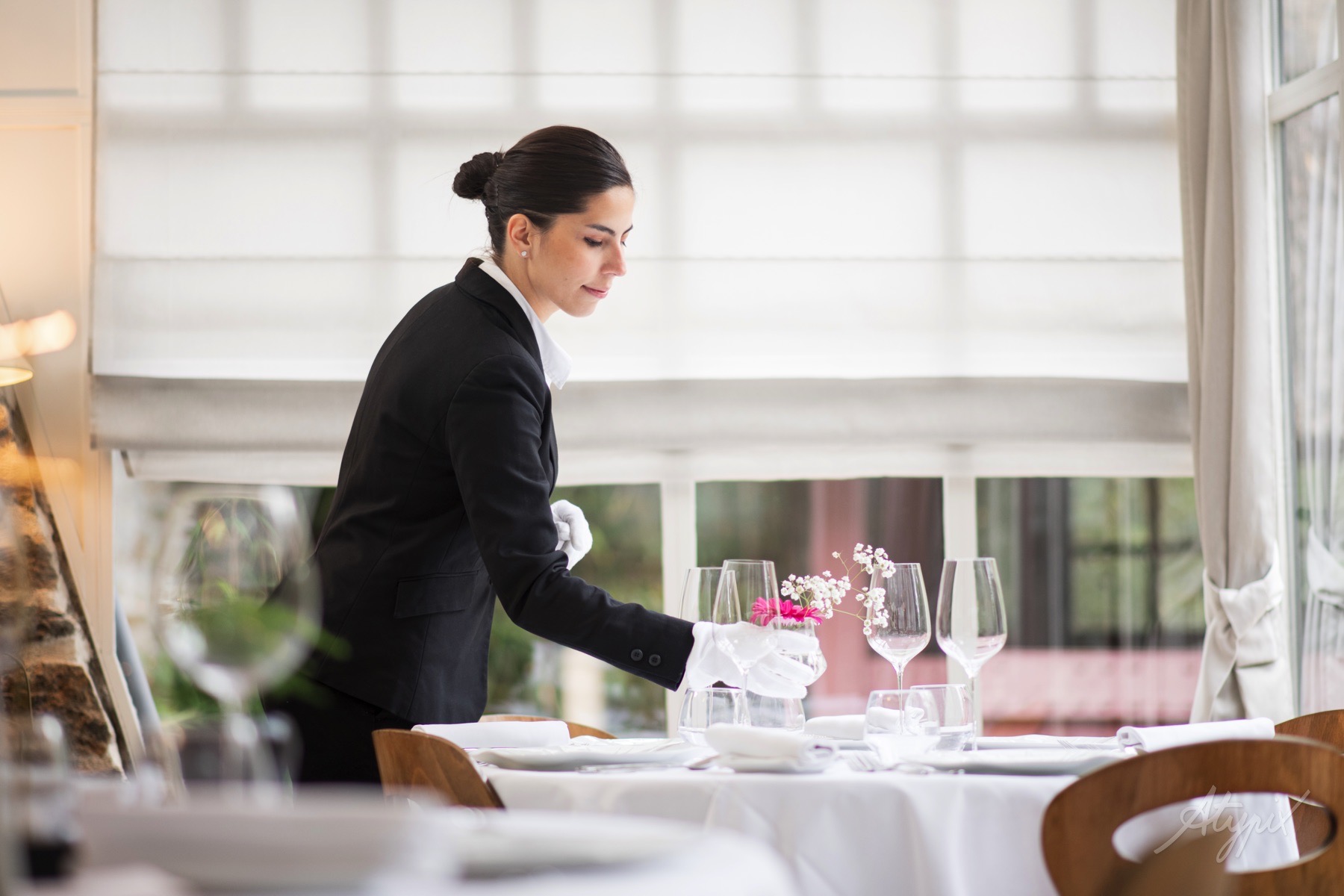 Venelle de Rosmadec,
29930 Pont-Aven, France