The most beautiful sea view in Saint-Malo
The exceptional location of the AR INIZ hotel-restaurant in Saint-Malo explains its Breton name, 'near the island'. Overlooking the Sillon beach, voted the most beautiful beach in France in 2018, the establishment offers a unique sea view and an authentic setting that enhances the cuisine of the chef.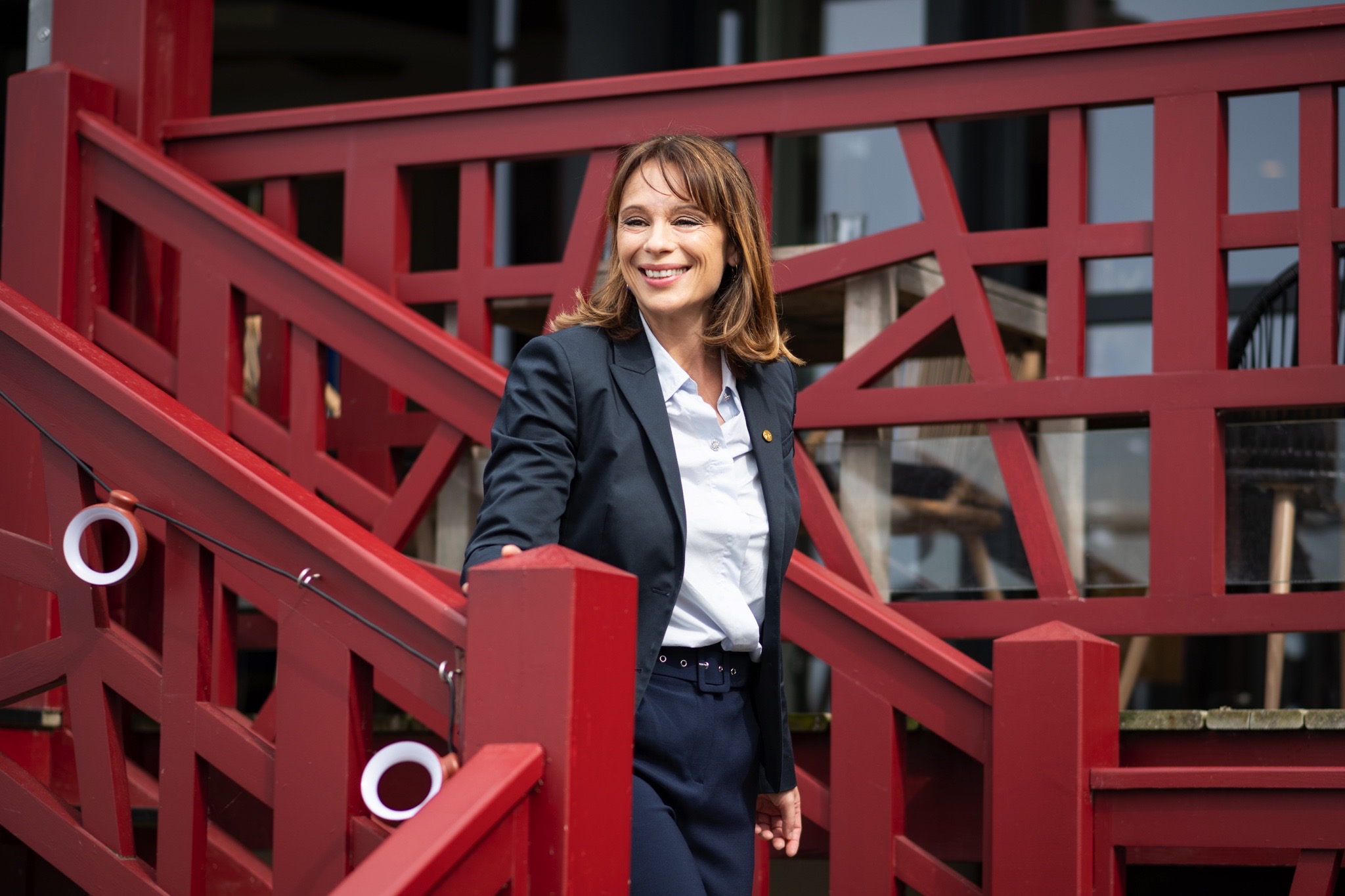 Anne Lechaplain, a caring director
After some great experiences at Pavillon Ledoyen, Groupe Ducasse, and Auberge du Jeu de Paume in Chantilly, Anne Lechaplain joined AR COLLECTION HOTELS and fell in love with AR INIZ. Her enthusiasm and energy perfectly match the character of Saint-Malo.
A COZY HOTEL, FEET IN THE WATER
As an essential tourist destination in Brittany, Saint-Malo is bustling with energy. Relaxing by the sea, in a cozy nest, after an active day is always welcome. This is what Ar Iniz offers you: an exceptional setting, a warm welcome, and comfortable and charming rooms. 22 rooms with contemporary decoration are at your disposal, including one with a terrace overlooking the sea and a family apartment.
The breakfast is as generous and refined as the chef's cuisine, made from fresh, local, and homemade products.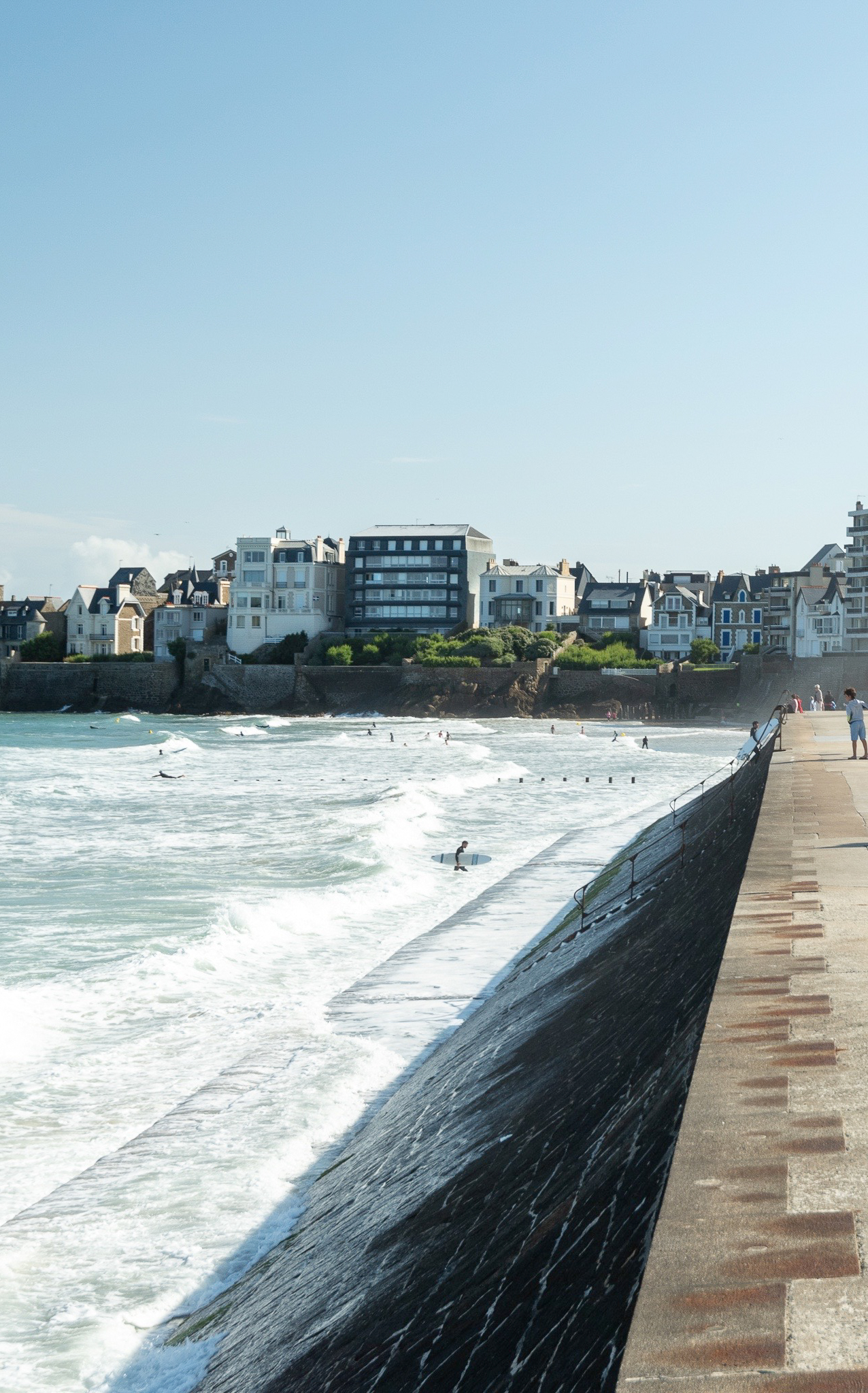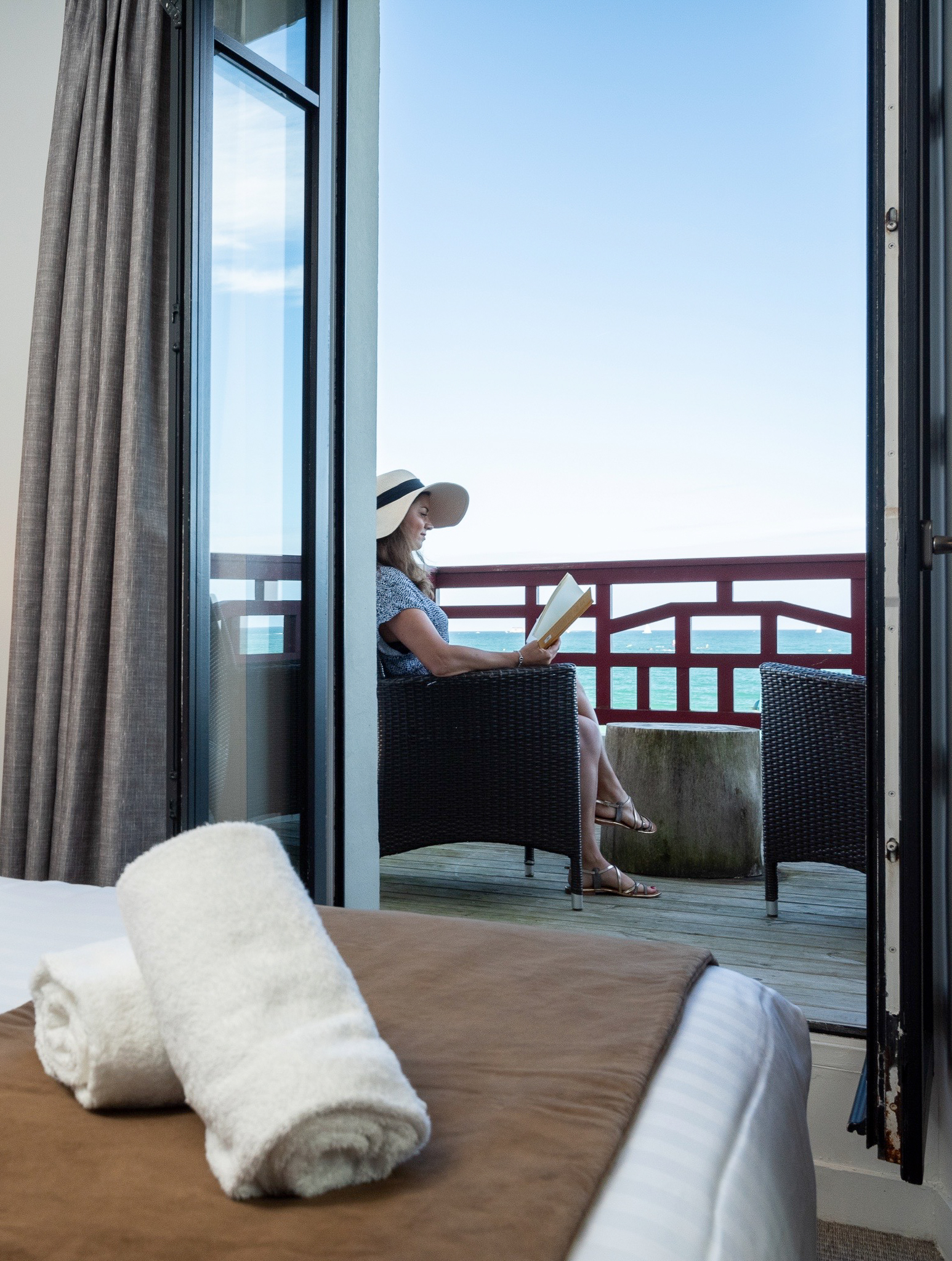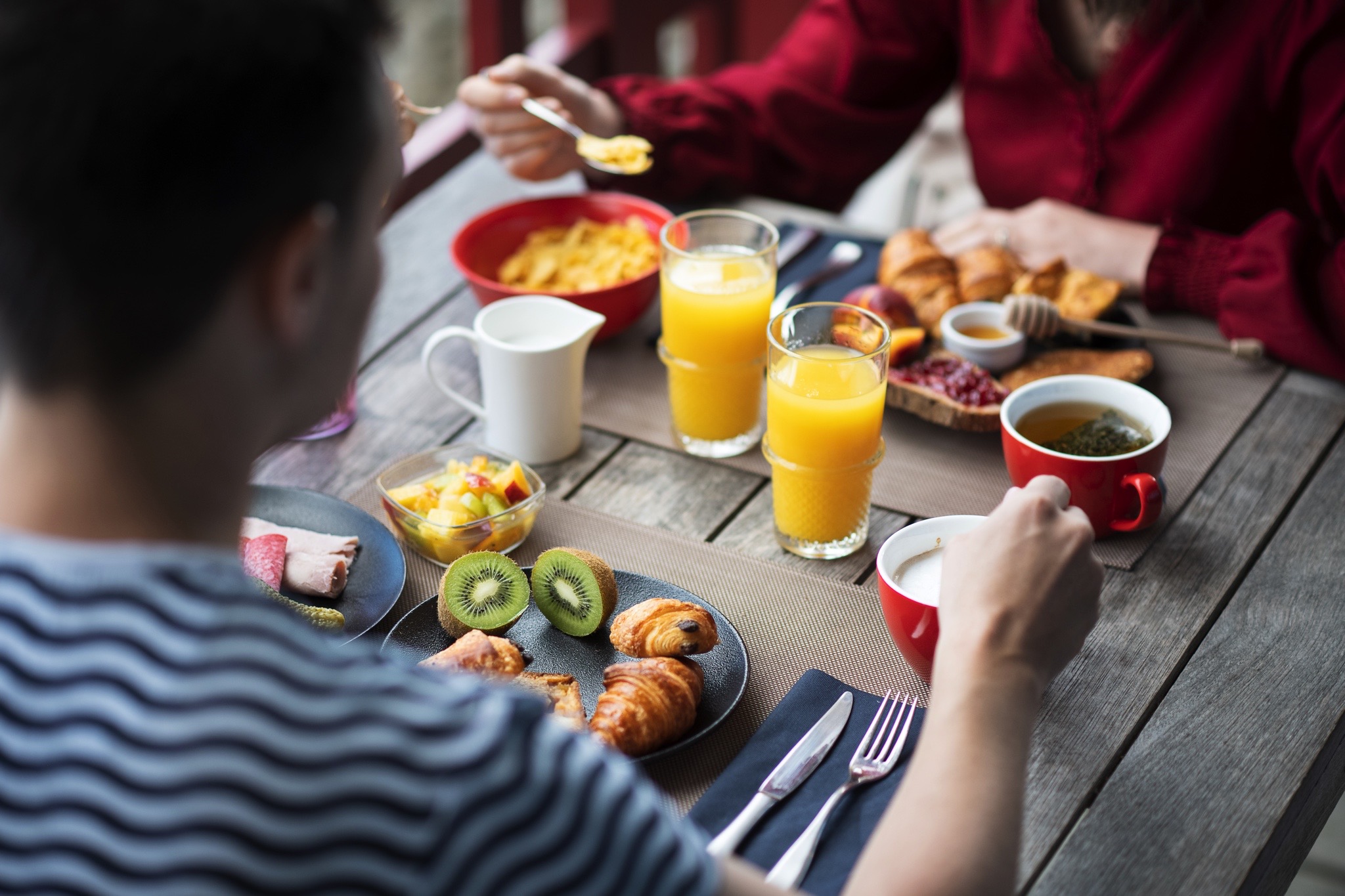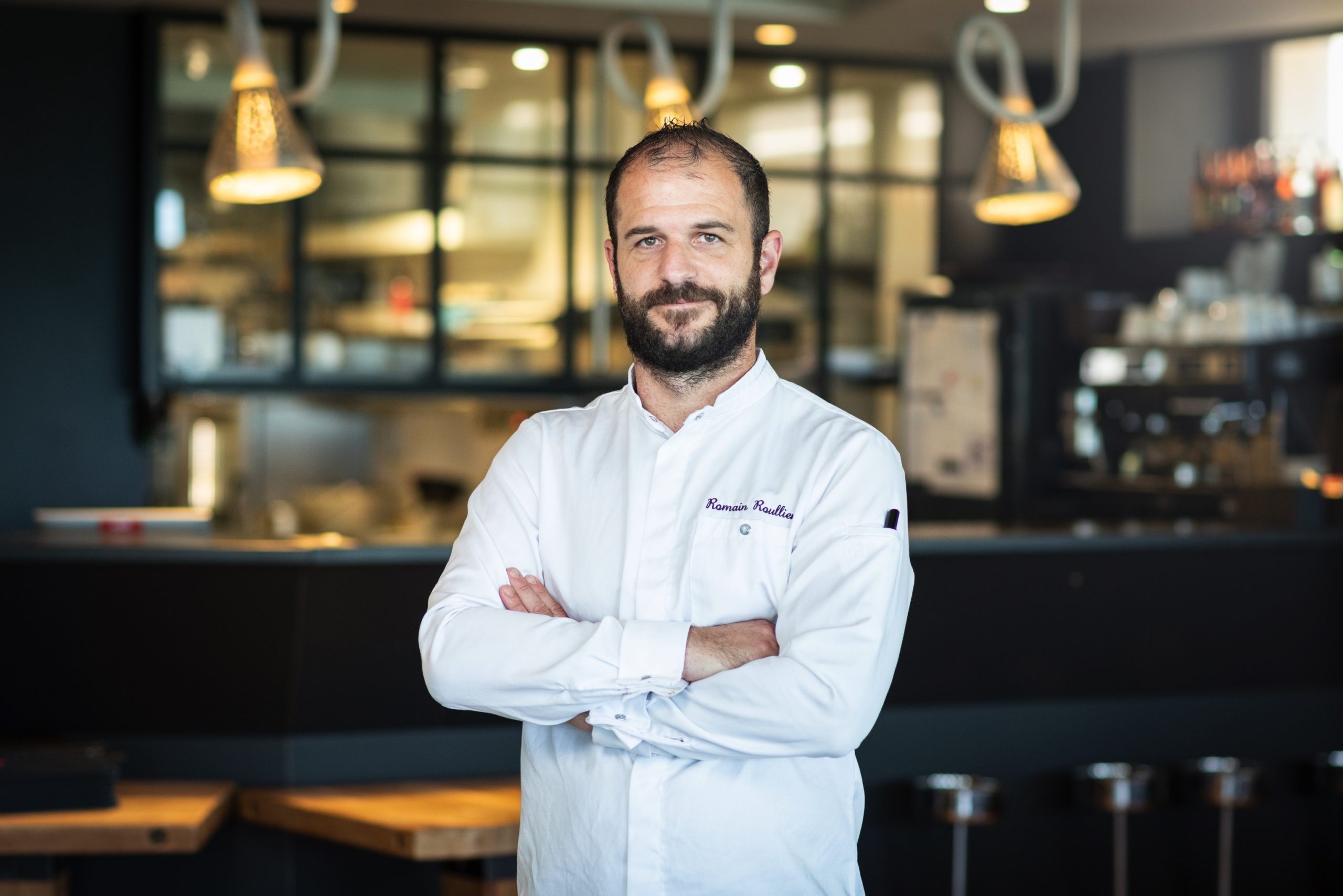 Romain Roullier, local cuisine with simplicity
Grandson of a market gardener, originally from Le Mans, Romain Roullier is a chef who loves challenges, novelty, and discoveries. His career is exemplary: Le Beaulieu in Le Mans, La Palme d'Or in Cannes, La Cigogne in Geneva, Le Ponant and the private kitchens of the Rothschild family before returning to his hometown at Bistrot des Gourmets.
His cuisine reflects all his experiences and a generous personality. Romain Roullier wants to please his clients, offer beautiful plates that enhance the product, combine textures, and leave room for vegetables. While originality is present from the starter to the dessert, the Chef's motto is simplicity because it is essential for him to make gastronomy accessible to all.
Gastronomy from the sea to the plate
Cooking with fresh, seasonal ingredients is the watchword of the restaurant's brigade. The chef regularly meets with local producers and magnifies Breton cuisine every day. Meats, fish, vegetables, and sauces are always delicately presented to allow the sincerity of flavors to shine through.
While every season is inspiring, seafood recipes have a special place in Saint-Malo. The catch of the day, crustaceans, lobster, or scallops, hand-picked during Tomy Journaux's dives, are flagship products to be enjoyed while gazing out to sea.
8 Boulevard Hébert
35400 Saint-Malo, France