A friendly and bistronomic stay in the heart of Rennes
At the heart of Rennes train station, the Paris-Brest by Christian Le Squer, whose menu is signed by the Michelin-starred chef, welcomes you for a cozy moment or for a stopover between trains, in the mythical atmosphere of train station buffets. And just 100 meters across, the hotel awaits you for both tourist and business stays.
In the cellar and in the dining room, Fabien Guillemot, the sommelier
Born in Lorient, Fabien Guillemot was considering returning to Brittany when he crossed paths with Christian Le Squer in Paris. He arrived as an apprentice at 114 Faubourg, the Michelin-starred brasserie at Le Bristol, and climbed the ranks of prestigious establishments. Sommelier, then Deputy Director of the Brasserie, he chose to work with Éric Beaumard, one of the world's best sommeliers, at the paris-brest by christian le squer.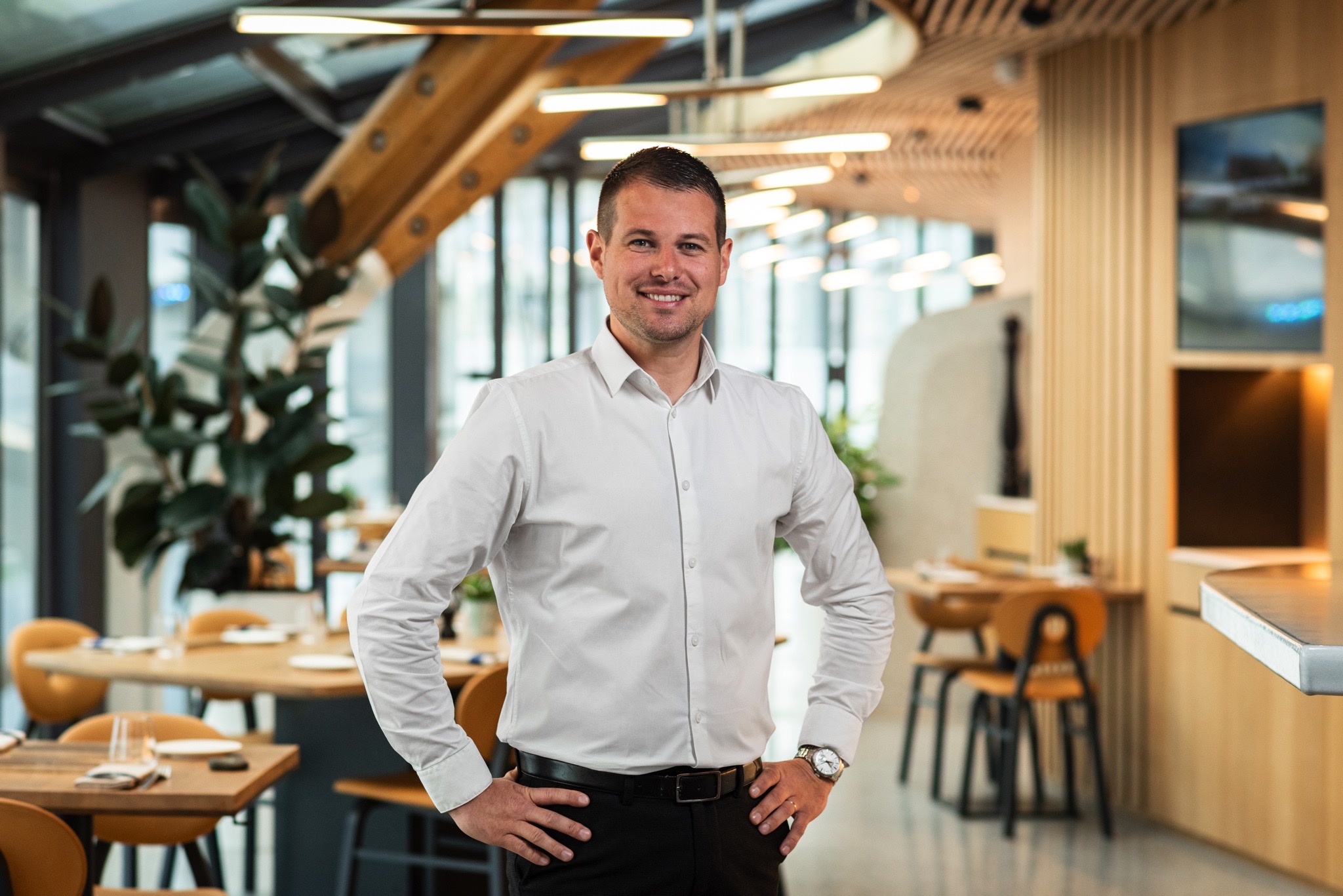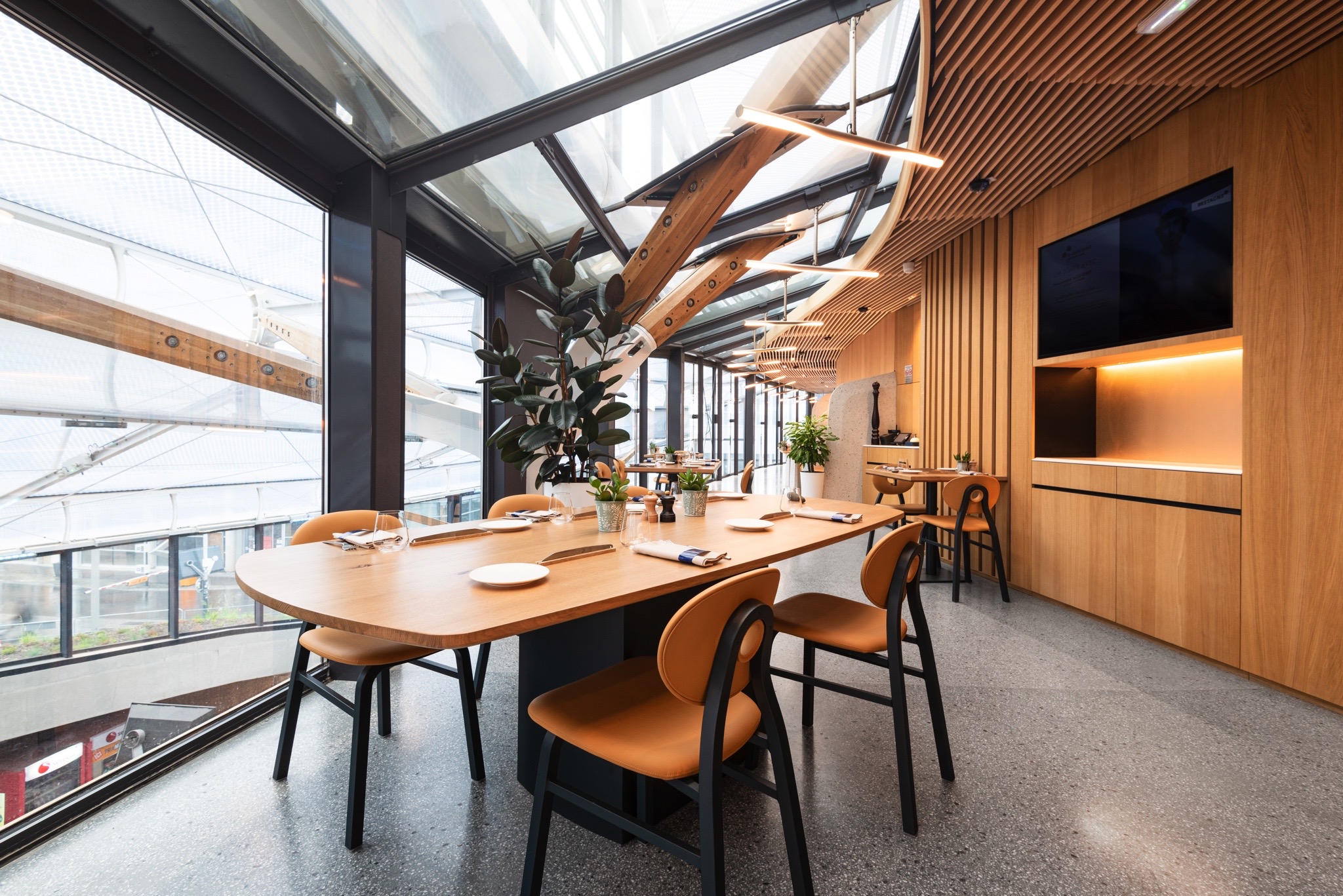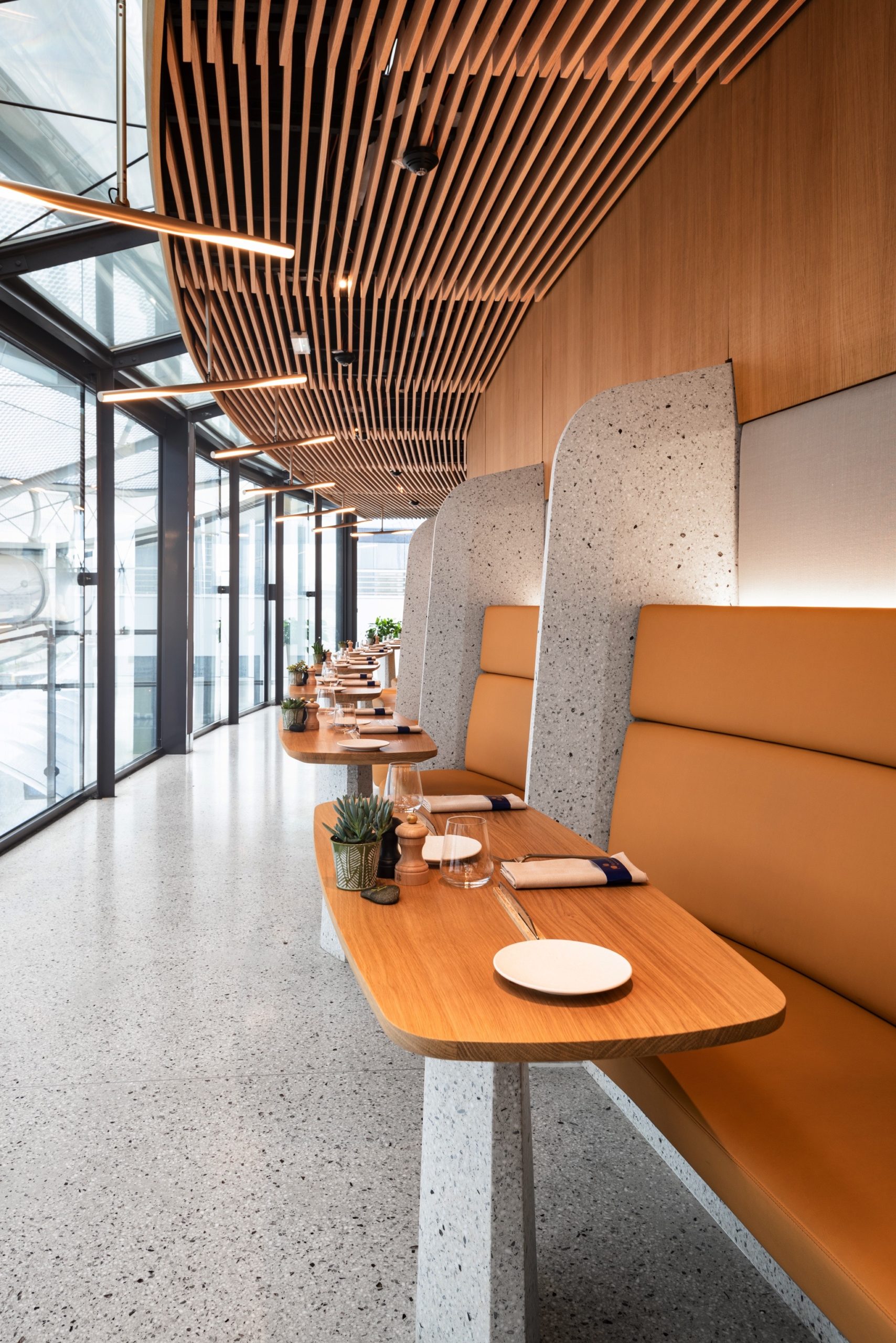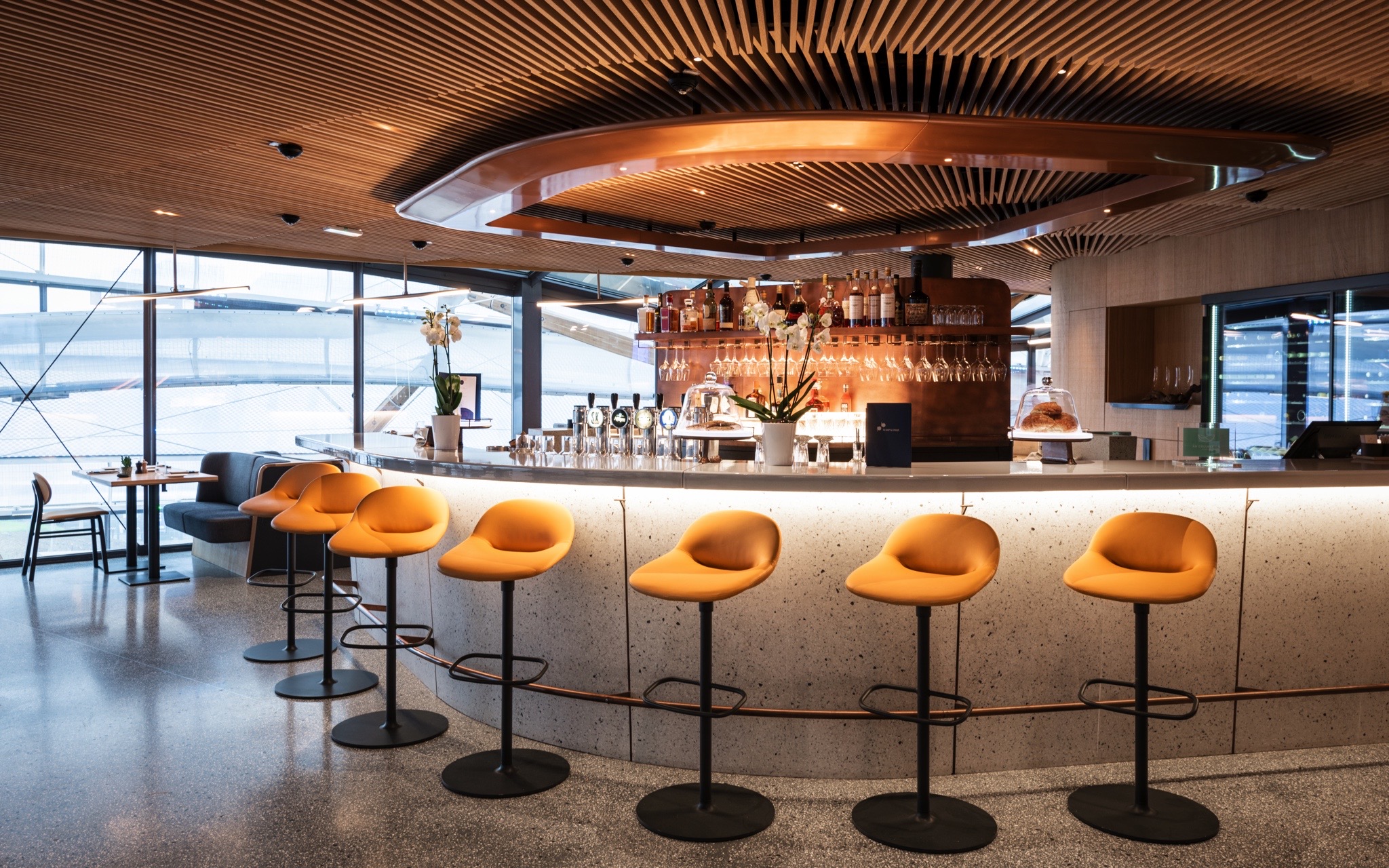 A restaurant with an elegant and astonishing design.
Designed by the talented Patrick Jouin and Sanjit Manku, the Paris-Brest is both a haven of modernity and tranquility. Simple and elegant, the restaurant sits like a boat in Rennes train station, with the materials and colors of the decor setting the tone, and the sea seems nearby.
Located on the Paris-Brest train line, only 1h25 from the capital by TGV, this railway station restaurant By Christian Le Squer offers a beautiful culinary stopover and invites you to take a break. It's a gourmet opportunity to discover Rennes, the gateway to Brittany.
Breton gastronomy revisited in all simplicity
The creativity is present in all culinary proposals of the Paris-Brest. Recipes, made with emblematic products of the region, are as original as they are modern. A Breton cuisine that delights the taste buds.
Open from 7:30 am in the morning, 7 days a week, Le Paris-Brest By Christian Le Squer offers a great menu, a dish of the day and a seasonal menu, an "All day" selection of dishes, plates and desserts to enjoy every day from 2:30 pm to 6:30 pm, as well as different breakfast options.
Laura Leterrier and Samy Racaud, warm hosts
Laura Leterrier and Samy Racaud, who run the establishment, look forward to welcoming you and offering you the best reception.
These two Rennes natives know their city well and will not hesitate to recommend walks to do, sites to discover, and good addresses. A metropolis of art and history, a dynamic student city where it is good to live, Rennes is full of places to visit and cultural activities.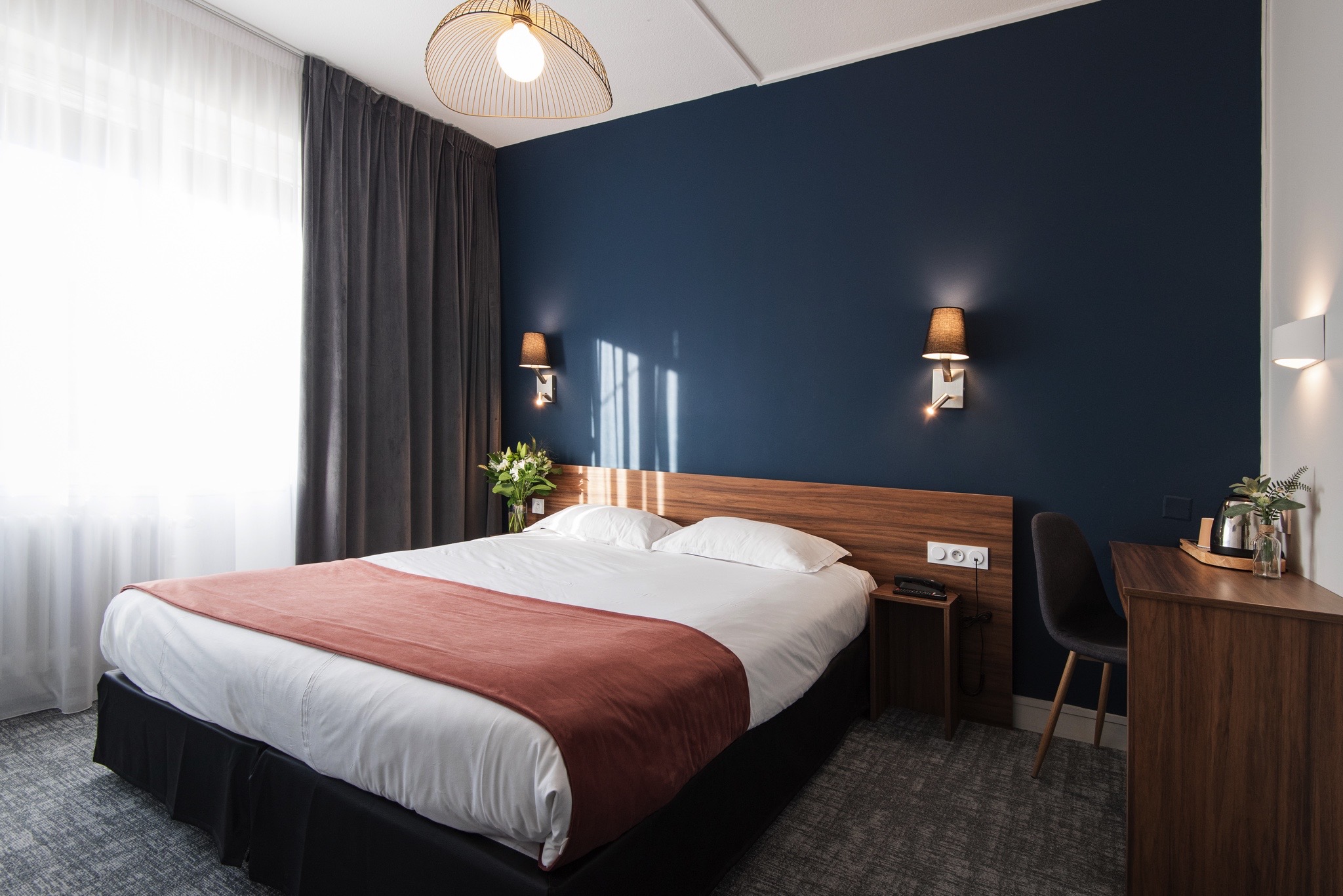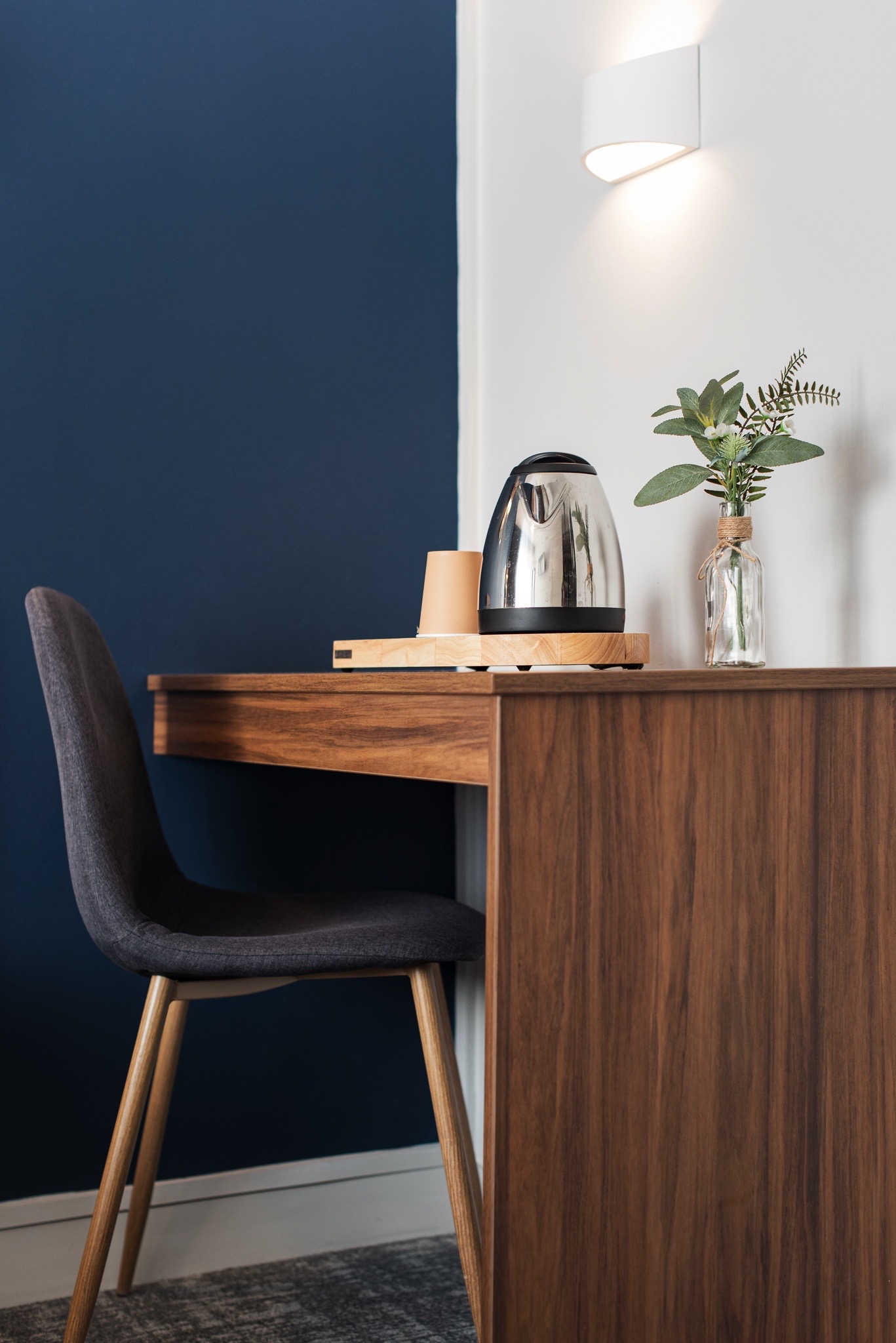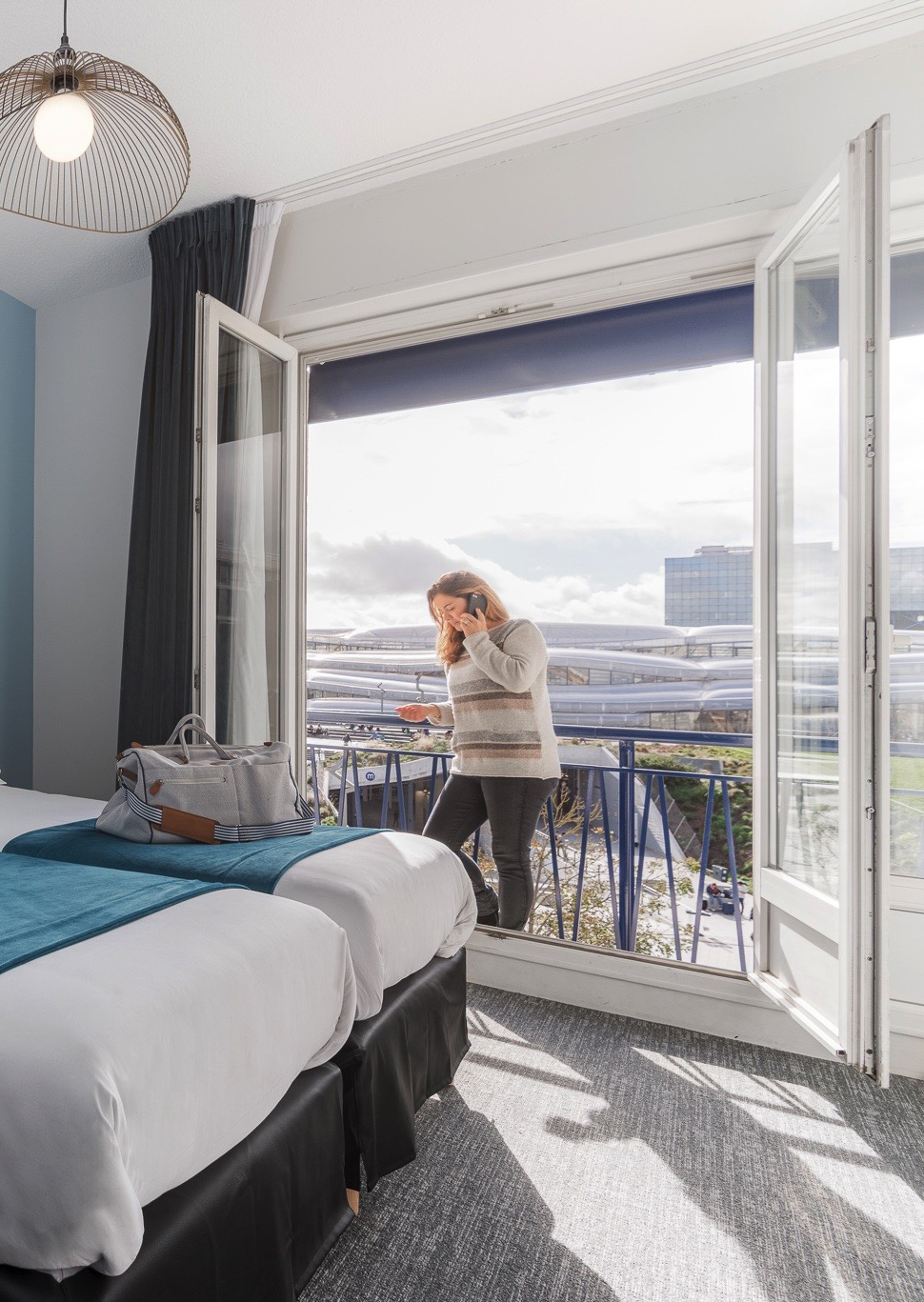 Modern hotel in front of Rennes train station
The rooms at the Paris-Brest hotel are contemporary, bright, tastefully decorated, and equipped for your utmost comfort.
The former Le Bretagne hotel in Rennes has been completely renovated to become an AR COLLECTION HOTELS establishment. Facing the TGV station and a 10-minute walk from the historic center, the Paris-Brest hotel is ideally located for your business trips or discovering the Breton capital.
A lively and dynamic neighborhood, Place de la Gare is close to the city center, business centers, shops, theaters, and concert halls.
Breton partners for a fresh and local breakfast
La Ferme de la Lande
We offer local and quality charcuterie such as white ham, smoked ham and rosette.
Dame Cerise
100% home-made Breton jams with little sugar to preserve the taste of the fruit.
Joseph's Bakery
With its viennoiseries, traditional baguette, wholemeal bread and cookies delivered fresh every day.
Level 1, Rennes train station,
35000 Rennes, France
7 bis Place de la Gare,
35000 Rennes, France